---
2007年11月9日(金)
ピラミッドになったイシカミ A mountain(ISHIKAMI) who became a pyramid in Egypt.
札幌市にて名のない山で、手稲山の子供
This moutain is a child of Mt. Teine in Sapporo. It has no name.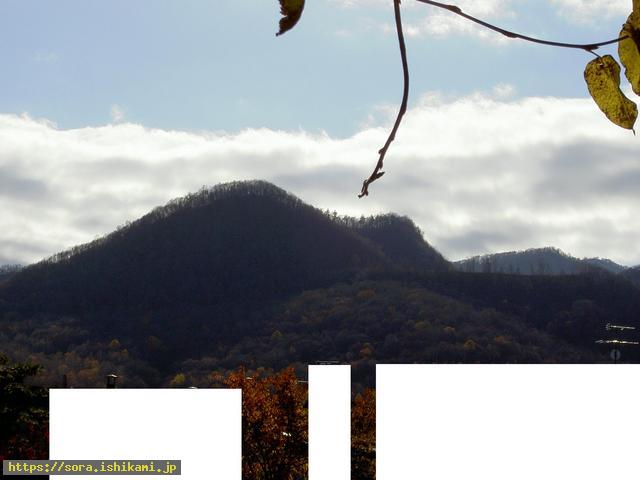 ---
2007年11月8日(木)
スフィンクスになったのを怒っている。 A cloud expresses that ISHIKAMI gets angry with ISHIKAMI who became a Sphinx.
手稲山の爺や?
手稲山の子供のイシカミがオベリスクやピラミッドを創るのにアドバイスをしたが、一人のイシカミはベガの女王に騙されてスフィンクスになったので怒っている。
ISHIKAMI who expresses the cloud is an elder ISHIKAMI who fell down with Mt. Teine. (Maybe he is a nurse of Mt. Teine.)
He advised children of Mt. Teine, ISHIKAMI to create obelisks and pyramids in Egypt. But he is anger with one of children who became to a Sphinx. This ISHIKAMI was decived by a queen of Vega into becoming a Sphinx.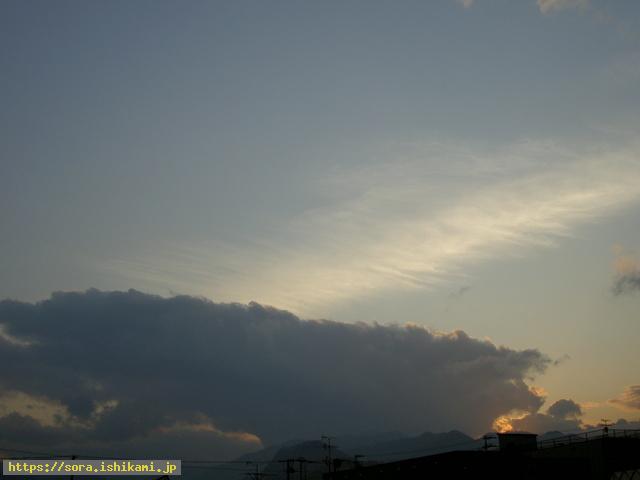 ---
2007年11月6日(火)
札幌の方より Photo by a reader in Sapporo
http://coralreef.blogzine.jp/sorairo/cat5662918/index.html
さんより

今日のお知らせでは
「支配星の北斗七星の仲間でハトや鴨を送り込んだ星のイシキ(の人が)がイルミナチと関係している」
と知らせてきましたが、そのことを警告しています。

Today I was informed the message as follows:
"There is a bad star who sent HATO (a pigeon) and KAMO (a duck) to the earth. The bad star is a companion of bad stars, the Big Dipper. Men who have ISHIKI (consciousness from the star) are related to Illuminati."
A cloud warns that.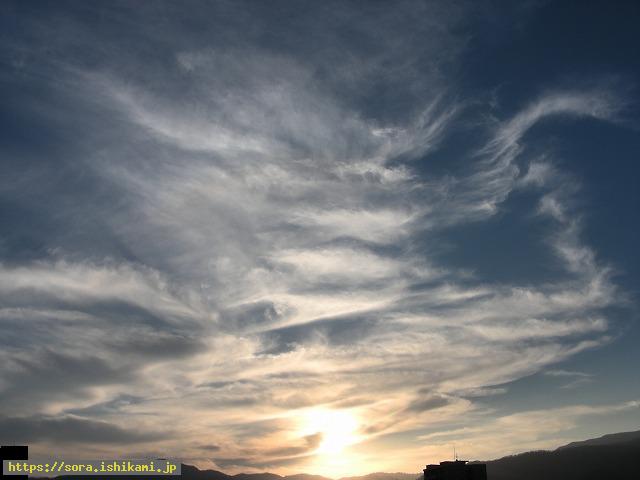 ---
2007年11月5日(月)
東京の方より(10,20) Photo by a reader in Tokyo (October 20th)
http://soratohoshi.cocolog-nifty.com/soranohoshi/
さんより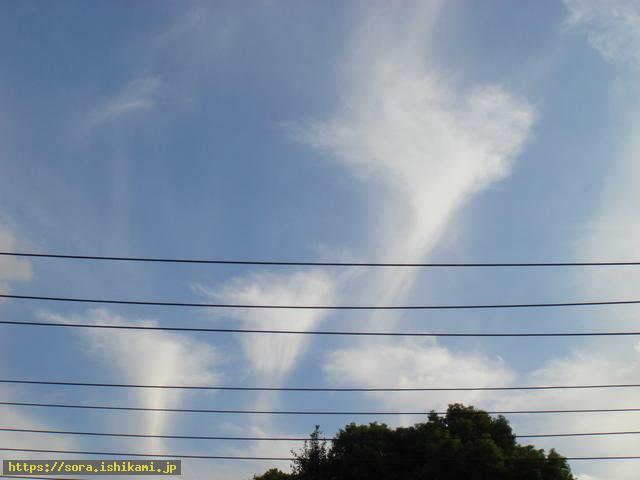 ---
2007年11月5日(月)
名古屋の方より(10.15) Photo by a reader in Nagoya (October 15th)
http://plaza.rakuten.co.jp/ayumi6336/diary/200710150000/
さんより

この雲はタカの星が悪いことを早くから警告していたそうです。
Clouds warned that a star of TAKA (a hawk) is bad early.
http://sora.ishikami.jp/diary/index.php?id=20071024203237

同じような雲を宮城の方も撮られています。
A reader in Miyagi took the same photos.
http://itijiku666.exblog.jp/7348269/
さん